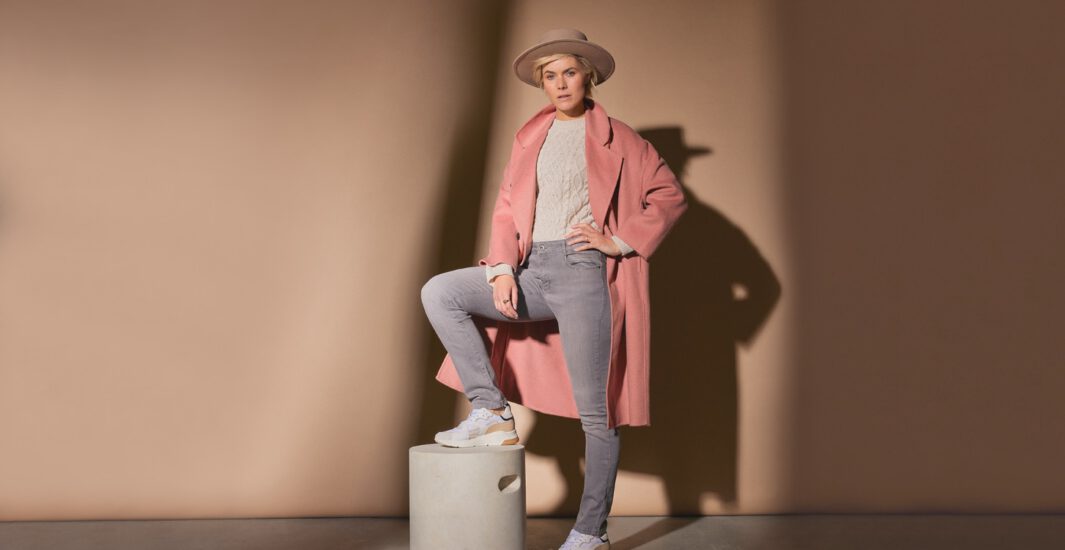 Parami "alles over broeken".
Para Mi is hét merk voor moderne vrouwen die houden van een comfortabele broek die nog mooi is ook. Het is een trendy merk dat stijl, kwaliteit en comfort met elkaar combineert en dit samenvoegt tot een stylish broek voor de hedendaagse vrouw.
De damesbroeken die dit merk maakt zitten lekker hoog en zorgen dat het figuur mooi uit komt. Door de goede dosis stretch blijft de broek ook comfortabel zitten. Het merk gelooft dat specialisme kan leiden tot perfectie. Om die reden maakt dit merk damesbroeken, en niets anders dan damesbroeken. Dit zorgt ervoor dat zij een groot aanbod van verschillende broeken hebben, waarin alle details kloppen en de afwerking perfect is. Niet alleen zijn er spijkerbroeken van dit merk verkrijgbaar, maar ook brengen zij broeken uit in de modekleuren van het seizoen. Of dit nu een effen broek in een modekleur is, of een print of een glansje. De broeken zijn op die manier te combineren tot verschillende stijlen en diverse gelegenheden. Dankzij de ruime keuze in stoffen, kleuren en styles maak je met een broek van Para Mi altijd een statement!
Van Beuzekom mode biedt een ruime selectie aan broeken en treggings van dit merk, voor elke gelegenheid. Aan de stiksels op de achterzak is altijd te zien wat voor model de Para Mi broek is. Één enkele lijn op de achterzak betekent dat het gaat om een smal model. Deze broek is uitermate geschikt voor smalle dames die een skinny broek willen die wel comfortabel zit. Ideaal als u hem in uw laarzen wilt dragen.  De Para Mi met twee lijnen stiksels is voorzien van een rechte pijp. Het drie stiksel model heeft een iets wijdere pijp en is perfect voor wat stevige bovenbenen. Voor advies over de beste fit voor u kunt u altijd terecht bij onze mode adviseurs.