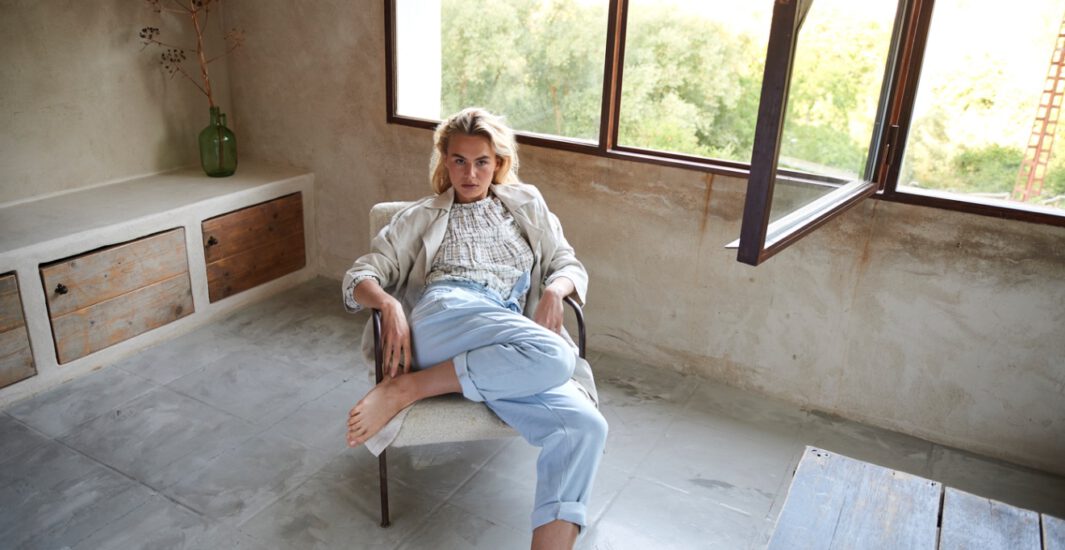 Circle of Trust is een merk van Nederlandse bodem met als belangrijkste doel een collectie maken die iedereen aanspreekt en het heerlijk vindt om te dragen.
De stijl van Circle of Trust is casual met een geweldige pasvorm en bijzonder door het gebruik van mooie details maar wel voor een betaalbare prijs.
Je ziet in de collectie van Circle of Trust invloeden van over de hele wereld.
Bij van Beuzekom mode bieden wij je een complete collectie van dit mooie jeans merk.
We hebben een uitgebreid aanbod in de jeans, aangevuld met mooie tops en blouses. In de winter wordt de collectie uitgebreid met fantastische
vesten, truien en jassen.
De vesten zijn van grove breisels en nodigen uit om heerlijk in weg te kruipen, en zijn fantastisch te combineren met de skinny jeans en de prachtige tops.
De jeans van Circle of Trust is van de zachtste katoen en stretch materialen wat zorgt voor een geweldige pasvorm en een hoog draagcomfort.
De collectie jeans biedt veel modellen, kleuren en wassingen. Je vindt in deze collectie altijd een model dat bij je past.
Je vindt Circle of Trust bij van Beuzekom mode op de casual afdeling waar het een fantastische aanvulling is op de collecties van Yaya, Summum en Geisha.
De diverse collecties zijn uitstekend met elkaar te combineren en maken het samenstellen van een stoere outfit bij van Beuzekom mode tot een leuke uitdaging.
Naast Circle of Trust vind je op de casual afdeling merken als Levi's, Tommy Jeans, Yaya, Geisha jeans, Loavies, Sisters Point, Lofty Manner, Josh V. Colourful Rebel en Na-Kd.